Triangle Auto Service – Bucktown Auto Repair – 773-539-5858 – Serving Chicago's Neighborhoods Since 1966
Bucktown Auto Repair – Affordable Brake Services and Brake Replacement – Starting At $19.99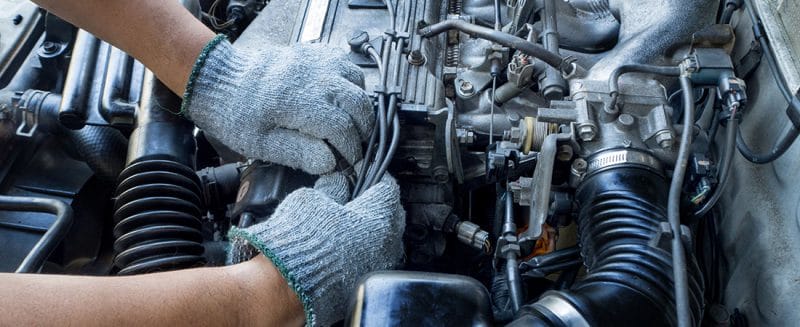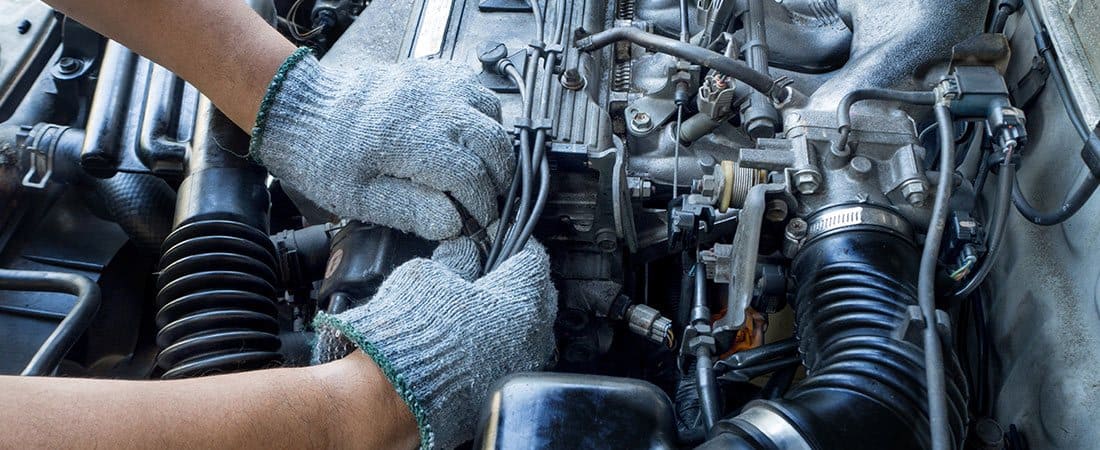 While they might not be an automotive feature that motorists think about a lot, a vehicle's brakes are obviously an essential component that must always be in good working condition. On this page, we'll take a look at some of the most common indicators that your vehicle needs Bucktown Auto Repair for brakes:
Look and listen. The first step is to simply take a look at your vehicle's brake pads for signs of wear tear. Typically, there should be about one-quarter inch of pad. If you see less than that, you may want to call to schedule Bucktown Auto Repair so our service techs can inspect and replace your brake pads if necessary. Secondly, if you are hearing unusual screeching noises when you apply your vehicle's brakes, it is a sure warning sign that the brake pads are no longer useful and should be replaced. A possible exception to this would be if your vehicle has not been driven in a while and it's been exposed to a lot of water from rain or melted snow. Accumulated moisture can leave a layer of rust on a vehicle's brake rotors, which is fairly common. When you first push down on the brakes after not driving for an extended period, the brake pads pressing against the rust layer on the rotors might cause that unpleasant screeching noise for short time until the rust wears away. A few other signs of brake problems are listed below – if you're experiencing any of them don't hesitate to schedule Bucktown Auto Repair at 773-539-5858 at your earliest convenience.
Delayed brake response. If your vehicle's brakes are simply not responding as they should be – or if the brake pedal just sinks towards the floor – it could be a sign of a leak happening somewhere within the brake system. This could include air leaking from a brake hose or a fluid leak elsewhere. One sure sign of the need for Bucktown Auto Repair is if you spot a puddle of brake fluid forming beneath your vehicle.
Bucktown Auto Repair
Pulling to one side. If your vehicle feels like it is pulling off in one direction or another when you apply the brakes, it is a likely sign that the brake linings are starting to wear unevenly or the brake fluid may contain some debris. In this case, our Bucktown Auto Repair technicians can make a brake adjustment to correct the problem or perhaps drain and replace the brake fluid.
Grinding noises. Loud metallic noises indicate the brake pads are completely worn down. The unmistakable sounds are caused by the disc and the calipers – both metal – rubbing against each other. This scratches up the rotors, leaving an uneven surface. In this situation, the solution would likely be to turn the rotors if they are still in adequate condition or to replace them.
Vibrations. A pulsating brake pedal is usually attributed to warped rotors or perhaps because the vehicle is out of alignment. The vibration can be compared to the feedback from anti-lock brakes when making a sudden stop. It is an indication of warped rotors if the vibration happens in braking situations when the anti-lock brakes aren't engaged. Warped rotors are the result of frequent braking for extended time periods – which can occur in mountain driving, as an example. When heavy friction occurs, the heat generated warps the metal rotors.
For many busy vehicle owners, maintaining their brakes is something that is often procrastinated. But like all aspects of cost effective vehicle maintenance, it's all about prevention. Just by keeping your brakes correctly calibrated and in good condition means better safety and fewer repairs over time.
Triangle Auto Service – Bucktown Auto Repair – 773-539-5858
*Visit Triangle Auto Service at 4060 North Elston Avenue for a brake inspection once per year at minimum, twice yearly if you drive a lot of miles in Chicago city traffic.
*Do not drive with the parking brake on.
*Check and change brake fluid as recommended for your vehicle. If you need to add more brake fluid every two or three months, there could be a leak.
To accurately and reliably bring your vehicle to a safe stop, brake pads must be in good condition with plenty of "cushion" against the rotors. Because brakes are one of those systems that are used every time you drive, signs of failing performance should be serviced soon. For ideal brake performance and safety, have our Bucktown Auto Repair team evaluate and service your brakes – starting at $99.99
Triangle Auto Service – Heavy Duty and Medium Duty Truck Brake Parts – Bucktown Auto Repair
We're an industry-leading source for truck brakes and brake parts for light, medium and heavy duty commercial trucks and trailers – airbrakes, hydraulic brakes and a wide selection of brake pads, rotors, brake chambers, drums, calipers, cam shafts, brake hoses and glad hands.
If you're purchasing for a Chicagoland local, regional or national fleet, a single unit owner-operator or simply for a personal vehicle, choose and save from among Triangle's leading OEM-quality, brand name, aftermarket brake suppliers in the industry. The brands we use for heavy duty trucks includes
Autocar, Caterpillar, Chevrolet/General Motors, Ford/Sterling, Freightliner, Kenworth, Mack, Peterbilt, Western Star and more.
Triangle Auto Service – Bucktown Auto Repair – Brake Repair and Parts for Commercial Trucking
Brake systems can differ according to the vehicle's make and model but generally it consists of the disc brakes up front, and disc or drum brakes in the rear. Your truck's brakes are linked to the wheels and the master cylinder with a series of lines and hoses, which supplies the very essential hydraulic (brake) fluid.
The master cylinder functions as a form of pressure conversion device. When pressure is applied to the brake pedal the master cylinder converts it into hydraulic pressure. This sends the brake fluid moving into the brakes so they can do their job. The lines and brake hoses are the venues that contain and direct the pressurized brake fluid into the "stopping" units on each wheel.
With Triangle's experience, our service techs know your commercial heavy truck's brake system inside and out, with the most current equipment needed to assess the brakes accurately and recommend Bucktown Auto Repairs. Make sure that your commercial heavy truck's brakes will safely stop your vehicle every time you step on the pedal – call 773-539-5858.
Keeping yourself, your passengers and your commercial loads safe in transport is a major responsibility. Don't allow underperforming brakes put you at hazard. With our recommended maintenance for commercial trucks, we'll make sure that your brakes are roadworthy.
Triangle Auto Service – Bucktown Auto Repair – Full Service for Commercial Trucking in zip codes 60618, 60641 and 60647
Specialists in fleet repair and maintenance, our ASE certified service technicians can put together a cost efficient maintenance program customized for your light, medium or heavy duty trucks. In addition to brake repairs and brake replacements, some of the services we provide are: engine tune up, engine service, insurance repairs, warranty services, truck oil changes, a/c and heating repair, complete transmission service, electrical diagnosis and repair, steering inspections and repair generator service, leak repairs, winterizing and much more…